ADD BEAUTY & LUXURY TO ANY ATMOSPHERE
 The handcrafted crystal reflects the light and shadow like diamonds, showing charming light effects. The perfect nightlight, desk lamp, or room light!
3D LIGHT EFFECT & 16 COLORS 
  The exquisite crystal adopts a touchpad to power on/off the gorgeous temperament. Including a Bluetooth remote with 16 colors/settings to choose from.
USB RECHARGEABLE
 Having the lights on at home all the time can be consuming. Save money & energy with our rechargeable LED Light. From 16 Different modes & Colors to light up the room completely.
TOUCHPAD DIMMING EFFECT
 Simply hold down the touchpad to dim the lamp to your desired effect. Achieve a romantic candlelit effect or brighten up a room with the crystal starlit glow.
Ideal for any room of the house!
Spice up every room of your home, setting the right vibes and making a perfect conversational party piece.
Perfect for Holiday Dining and Restaurants
Get festive this Holiday Season and add this exquisite illuminated art piece to your dinner table and emulate romantic candlelit-like lighting. Achieve a luxury restaurant-style dinner experience from the comfort of your home 
Your New Desk Piece Just Arrived!
Add beauty to your workspace and increase productivity and creativity when changing the colors for your ideal mood.
Family Time Just Got More Relaxing
Creates a relaxing atmosphere and makes a perfect nightlight. Battery life lasts 10 hours with just 1 hour of charge!
Free, fast, and tracked shipping is included with every order.
24/7/365 Customer Support
Our full customer support team is on standby. Feel free to contact support@lunarlights.com for any questions or concerns upon making an order or for regarding any existing orders.
30-Day Money-Back Guarantee
Shop with us risk-free for 30 days or your money back.
See why customers love Lunar Lights
Customer Reviews
09/27/2021
Very happy with my purchase
Really pretty, solidly made, and added a little bit of instant glam to our room.
09/26/2021
Totally worth buying!
It's way better than I expected. I'm so happy with my purchase. Totally worth buying!
09/25/2021
Great value and great seller!!
The table lamps are perfect blend in my furniture choice of style. I love the USB charging and touch feature. No assembly required!! Thank you, seller!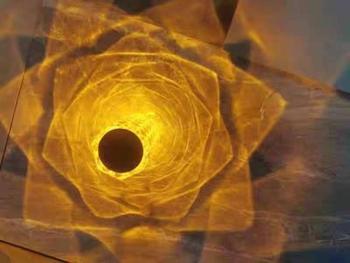 09/24/2021
Very pleased
Everyone compliments me on my crystal table lamps. They are perfect for your night table, they have 16 different color modes!
02/08/2022
Amazing
Ordering process was smooth. Shipping and delivery services were good. Quality of the LED lamp is good.
Sandu M.

Romania